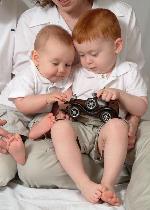 My brother and me.
Welcome to Eli's Page
NEW - READ ELI'S VERY OWN BOOK, "God Loves Eli", by Rebecca Irby. This short children's book was written just for Eli and is about what he is going through right now. The story and artwork is true to life. This is a powerful reminder for all of us!
Click here for "GOD LOVES ELI"